AAGI was designed and implemented by African Connections in partnership with Newmont Ghana Gold Ltd (NGGL) and in collaboration with the traditional leaders, opinion leaders, district officials of eight(8) communities in the Asutifi District located in the Brong Ahafo Region: Wamahinso, Gyedu, Ntotroso, Hwidiem, Kenyasi 1, Kenyasi 2, Nkaseim and Nkrankrom.

African Connections designed and implemented a similar agricultural initiative for Tano-Suraw in the Sefwi Wiawso and Bibiani –Anhwianso-Bekwai Districts which are located in the Western Region. The initiative is known as the Tano-Suraw Agribusiness Growth Initiative (TAGI). TAGI was designed for Chirano Gold Mines Ltd (Chirano) in collaboration with the traditional leaders, opinion leaders, district officials of the five (5) communities in the Chirano mining catchment area, Paboase, Akoti, Etwebo, Kwawkrom and Anyinase.

Our development work entails AC's experts training and assisting farmers, farmer based organizations and  associations to use best farming practices to enable farmers to cultivate crops and market produce in a manner designed to maximize quantity, quality and profit.

It also includes providing hands-on technical assistance and training to the entire agri-business value chain, such as rural banks, produce buyers, processors, storage facility operators and others who comprise the industry.
AAGI activities in the field
TAGI activities in the field
AAGI
AAGI activities in the field
Ahafo Agribusiness Growth Initiative (AAGI)
---
Ahafo Agribusiness Growth Initiative (AAGI)
What is AAGI?
The Ahafo Agribusiness Growth Initiative (AAGI) is a community based agricultural development project. The project was designed by African Connections Ghana Limited and Newmont Ghana Gold Limited (NGGL) in collaboration with eight communities in the mining area of NGGL in the Asutifi District of the Brong Ahafo Region of Ghana. The communities involved in the project are Wamahinso, Ntotroso, Gyedu, Kenyasi No. 1, Kenyasi No. 2, Hwediem, Nkaseim and Nkrankrom.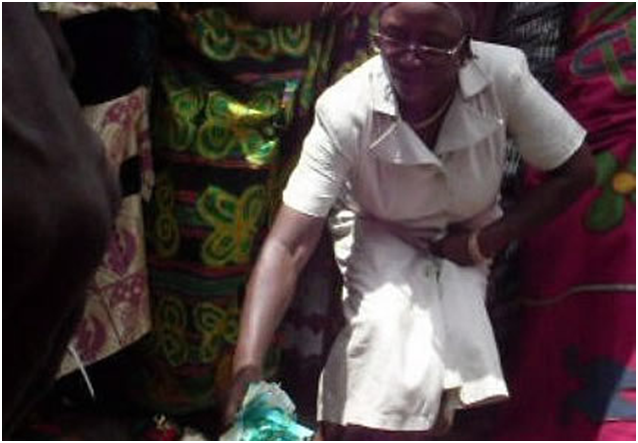 The goal of the project is to stimulate long-term economic growth and to improve the livelihoods of the communities of Ahafo. It aims to strengthen agricultural production; improve farmers' management skills, build the capacity of farmers while increasing market linkages and supply chain interventions.

Its overarching goal is to create sustainable economic growth for the people of South Ahafo. Crops targeted and cultivated under AAGI are chilli pepper, soybeans, ginger and plantain.
AAGI activities include:
Assessing training needs of all farmers and micro-enterprise business owners and designing training curricula to meet their needs;
Providing High Impact Training (HIT) for farmers, agro-processors, and farmer associations;
Developing and strengthening Farmer Based Organizations (FBOs);
Linking groups to financial institutions;
Linking groups to sustainable and reliable markets (domestic, regional and international);
Building the capacity of Rural Financial Institutions (RFIs) so that they are better able to meet the credit needs of the target communities;
Building the capacity of small-scale agro-producers and agro-processors in the South Ahafo area.
"The AAGI Processing and Storage Center"
To complement the ongoing crop production interventions of the AAGI program and add value to crops from the producer level, African Connections Ghana Ltd in partnership with Newmont Ghana Gold Ltd and Export Development and Investment Fund (EDIF) initiated the establishment of a processing and storage center that will be situated in Kenyasi in the Asutifi District in the Brong Ahafo Region.

EDIF provided funding of approximately GH¢160,000 in the form of seeds and other agro-inputs to farmers; equipment including tractors and motor bikes; and the construction cost of the center.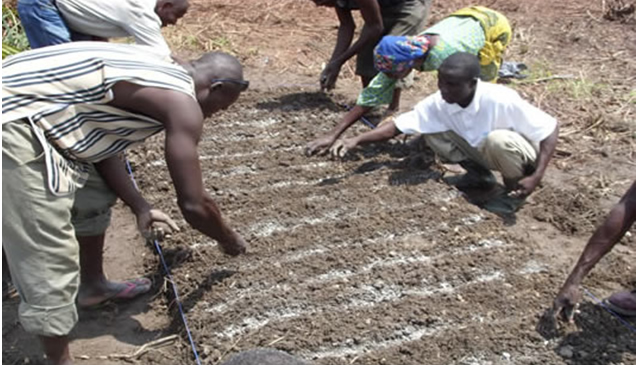 The Center will process chili pepper into a powder that meets the required market standards and specifications; and process and store soybeans.

AAGI farmers were also linked to local, regional and international markets, the farmers supply chili pepper to a local processor who produces chili pepper powder. Farmers were also linked to processors who export green chili to international markets. Farmers  also transport chili pepper to an Accra based processor, and another buyer dispatches a refrigerated truck to Ahafo once a week to collect green chili pepper from farmers for export to Europe.


AAGI plantain farmers also supply plantain on a weekly basis to agro-processors who process plantain into chips and powder for local consumption and international export.
---